About GEO - Drilling Runs Deep In Our DNA

Founded in 1987 by a twenty something geologist and an engineer, Geologic was hatched with the notion that we wanted to offer drilling services with a degree of sophistication that would first challenge then surpass the technical capabilities of our competitors. For a young company, this was an audacious idea given the dominance of the competition during that first decade. How do you take on the giants? Work harder, smarter, and hire the very best drilling talent in the market. The result, twenty-five years later is a crop of drillers with some of the most extensive collection of experience in the Northeastern United States. Many of our senior drill crew is second-generation drillers, and their talent and ability to understand what is happening in the hole has been learned from the masters. Secondly, their ability to pass this on to our younger drillers makes for a combination unsurpassed in the industry.
Do you need this level of talent every day? There could be programs where that answer is no. But for most days, drilling in New England tills is a sufficient test that our choice of some extra talent is something we're pleased to have made. When the holes get deeper, knowing how to handle more complex situations pays for itself very quickly.
High hydraulic pressures, artesian conditions, difficult recovery bedrock...these are where we thrive. Oriented rock core, the Mennard pressure meter, dilatometers, Shelby tubes in sensitive silty sands for liquefaction analysis, or weighting drilling muds for precise head control. These are a few of the places where, honestly, you want Geologic if you are working in the Northeastern United States. Experience truly turns from important to critical when these kind of chips are down. You belong with the Geo crews, the ones with drilling in their DNA.
All photos courtesy of Earl Peterson, Father of Glen Peterson.
Learn About the Geologic Difference >
About GEO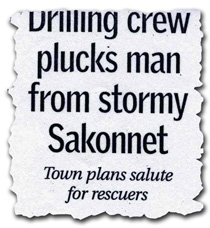 DBE Certifications
"I just wanted to send you a quick note to thank you and everyone at Geologic for all their hard work at the project site over the past five weekends. We all knew it was going to be a tough job and it definitely fought us the entire way, but in the end, we got the work done and the client and our organization couldn't be more pleased. I especially would like to let you know how appreciative everyone of my colleagues involved with this project was with the work. Throughout the project Your crew was willing to do whatever it took to get the job done and that couldn't have been exemplified much more than the efforts they put in during the last shift. Thanks again for your help with this project and I look forward to working with you in the future."
-SR, Norwood, MA