Safety as a Moral Imperative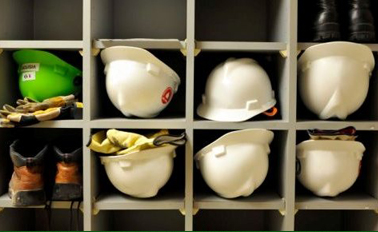 GeoLogic as a company works diligently to support our clients in their engineering needs. Part of that mission lies in maintaining what is one of the strongest safety records in the northeast region.
The drilling business provides daily challenges that require extensive training and constant vigilance. Lifting heavy equipment with cranes, driving commercial vehicles, transporting non-uniform loads and preparing work areas under unusual conditions; pushing marine barges through commercial navigation channels, and doing our utmost to interpret Digsafe markings. These are things we do as a company every day and make up just a part of our general record of safety in action.
That is because at GeoLogic safety is more than a catchword. At Geo, safety is a moral imperative. Over the course of dozens of years in the heavy construction industry, some of us have witnessed injuries and the devastating affect they have on everyone involved in the program, from the companies involved to the families supported by them. At Geo, nothing we've done or seen through our entire existence can overshadow the importance of bringing everyone home safely at the end of the work shift. At Geo we are extremely proud of the high level of technical competence of our drilling staff. With the tenure or many of our senior drillers near or exceeding 20 years, we enjoy an interdependent relationship among our team members, several of whom are in the business for the second generation.
Because of the diversity of the work we perform, our field personnel participate, in over twenty periodic safety certifications or licensing processes (listed on this page in the right side column).
We are proud of our ability to produce creative solutions to tough drilling issues, but insist the task at hand be performed with wide safety margins. We would absolutely prefer to pass on a drilling program than compromise here. This serves not only to bring all project personnel home safely every day, but provides our clients with an added benefit of decreasing liability exposure while protecting their professional reputation.
---
GeoLogic Holds Level A Rating with ISNetworld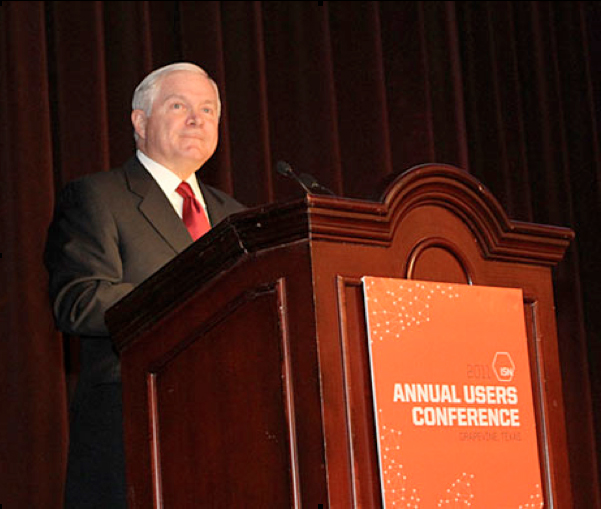 GeoLogic is pleased to announce the receipt of an A Rating on the industry supplier management system ISNetworld.
ISNetworld is the global resource for connecting corporations with safe, reliable contractors in capital-intensive industries. Several of Geo's, clients use this system and have rated GeoLogic at an A level, the highest level awarded, at the time, also the highest level of safety held by a drilling contractor in the Northeastern United States.
GeoLogic has input their Safety, Environment, Quality and Personnel data into ISNetworld. This vital safety and quality data is reviewed and utilized by our clients in determining the highest quality contractors and also for managing supplier safety and quality data.

Image Usage - Fmr. US Sec. Of Defense Robert Gates at ISNetworld Conference - ISN Meetings & Events Annual Users Conference - View the conference recap ISN Meetings - Register for upcoming meetings Copyright ISNetworld, 2011
GEO Safety Certifications
and Licenses
CPR
Electrical Awareness
40 hr. OSHA
30 Hr. OSHA
10 Hr. OSHA
8 Hr. OSHA
CDL by state
TWIC
Hoisting Lic. by state
Rigger & Signalperson
8 Hr. Supervisor
Loss Prevention
Spectra Training
MBTA Training
MBCR Training
Amtrak Training
CSX e-Railsafe
CN Safety
Confined Space Entry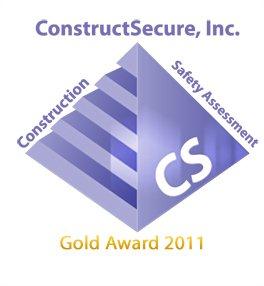 Safety Documents